ALL Scholarship applications are due by April 1st of each year to:
Valley of Springfield, AASR
Attn: Scholarship Chairman
1020 Rickard Road
Springfield, IL 62704-1096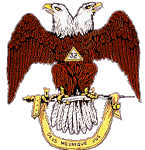 Welcome to
The Valley Of Springfield, AASR
SCHOLARSHIPS PAGE
This will open a new window at the Adobe website.
(It will allow you to install the most recent version.)
This page touched on February 01, 2010.