Valley-Hi Masonic
Lodge
#1407 A.F. & A.M.
San Antonio, Texas

Serving Masonry for over 50 Years!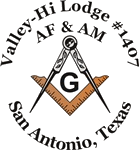 Our New Parking Lot Completed May 2016
Funds donated by Brother and Charter Member: Clarence "Hank" Wilson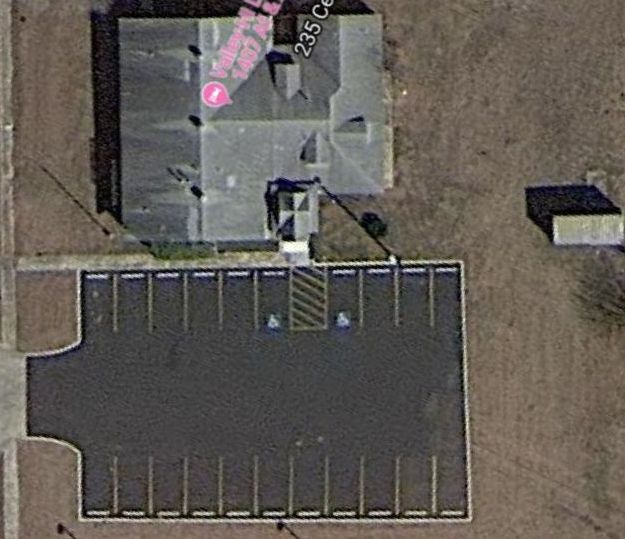 Freemasonry In Valley-Hi, San Antonio, Texas & The World

Address, Phone No., Meeting Day & Time, Location Map and Driving instructions

A Short History Of The Valley-Hi Lodge

Valley-Hi Lodge Photographs Over The Years

Word Search Puzzles

Valley-Hi Lodge's Past Worshipful Masters From 1964 to Date

Discover What's Happening At Valley-Hi Lodge

The Valley-Hi Lodge Web Site Awards

A Short History Of Texas Freemasonry

The Grand Lodge Of The Republic Of Texas

Internet Links To Interesting Masonic Web Sites

Masonic Lodges In The San Antonio Area

Short Articles About Masons And Masonry

Stop And Enjoy A Little Masonic Humor

Our Favorite Masonic Poetry Entertains And Teaches

Why Should A Man Want To Become A Mason

Contact Valley-Hi Lodge For Questions Or Comments
The Historic City Of San Antonio

Old Scenes Of San Antonio

A Short History Of The City

<![if !supportLineBreakNewLine]>
<![endif]>
Valley-Hi Lodge Officers 2018 - 2019

Worshipful Master

Bro. Juan Castro, PM


Senior Warden

Bro. Chris Galloway




Junior Warden

Bro. Jerry King


Treasurer
Bro. ED Tuma, PM

Secretary
Bro Hugo Ruiz

Senior Deacon
Bro. Ramon Martin del Campo

Junior Deacon
Bro. Joe Laque

Senior Steward
<![if !supportLineBreakNewLine]><![endif]>

Junior Steward

Chaplain
Bro. Gary Dudley, PM

Tiler
Bro. Ken Propes, PM

Marshal
Bro. John Snow

Master of Ceremonies
Bro. Bill Oxford
No Copyright © 2006 Free To Use.

All material in this site may be used to educate everyone, Masons and non-Masons alike about Freemasonry.

A very sincere effort has been made to avoid using any copyrighted material, without permission. If you discover something that is yours without giving you due credit, please let me know and due credit will be given or the item will be replaced.

This Page Crafted By Corky


The Pine Island Webwright
Click here. if you would you like to have a
web site like this for your Lodge at NO COST