EMAIL THIS SITE TO A BROTHER

The Waller Masonic Lodge #808 AF & AM
P.O. Box 158 - Waller, TX 77484
Worshipful Master David "Dave" Reagan - Secretary John "Corky" Daut
The Mailed Version Of The December 2009 Newsletter
It's Happening At Waller Lodge

By Corky

Three Fifty Year Awards are scheduled for the December Meeting, Brother G. Aubrey Chudleigh of Waller Lodge, Brother Frank Stevens of Houston Lodge #1189 and Brother William Rowe from the Grand Lodge of Missouri. Brother Maurice Tucker had his mailed 50 yr. award mailed to his home.

- - - - - - - - - - - - - - - - - -

The Annual Waller Lodge Christmas Party will be held on December 19, 2009 at 6:00pm. The Lodge will furnish the meat, bread and drinks members and/or wives are ask to bring covered dishes with side dishes and deserts

+ = + = + = + = + = + = + = + = + = +

SICKNESS AND DISTRESS
Please say a prayer for,

+ = + = + = + = + = + = + = + = + = +

As we very seldom get to say, "Everyone is disgustingly healthy, this month.






Freemasonry A Tradition In Port Hope, And Worldwide

By Jason Chamberlain - Northumberland News
Ron DeMerchant Chaplain of Port Hope Lodge
The world's largest fraternal organization set down roots in Port Hope during the 1800's.
Freemasonry arrived in the town in 1859 with the founding of the 'Hope Lodge of Free and Accepted Masons'. One hundred-and-fifty years later, Hope Lodge is alive and thriving, and its membership is celebrating its longevity.
All of which begs the question; what exactly is a Freemason?
"He's a good husband, a good father, a man of his community," said Ron DeMerchant, a long-time member and chair of the Lodge's 150th anniversary committee. "He's law abiding, honest, easy to speak to and a friend to everyone he meets. He's comfortable with his faith, whatever it is, and he practices charity to the level of his ability."
The fraternity brings men together and seeks to guide them towards that kind of life, regardless of their career, means, race, skin colour or religious beliefs.
Membership in Freemasonry is open to any man over 21 who believes in the existence of a supreme being. The name they give to that being and the book out of which they worship is, to the organization, irrelevant.
"We're an organization that practices brotherhood, that seeks to take good men and make them better men."
With such a cause it's no surprise the fraternity has enjoyed such popularity. Despite its longevity, however, the practice has often been misunderstood and viewed in a negative light on the world stage. Mr. DeMerchant believes that is the result of misinformation.
"There is a misunderstanding that it's a religion or a cult, or some type of discriminatory organization," said Mr. DeMerchant, a former Lodge Master. "It's seen as a secret society. It's not. There's nothing evil or nefarious about it."
Another factor in the misunderstanding may be the organization's own, admitted preference for silence in the process of doing their business and their charity. But that isn't about keeping dirty secrets, he said. Rather, it's about humility.
"A Freemason does not do things for fame or fortune. He does things for the cause of good," he said. "It is not for self-promotion. It's for service."
That said, the world is changing and all organizations must adapt. And so Hope Lodge and other Lodges around the world are opening their doors a little wider to outsiders, giving them a view of what the organization is all about and, naturally, welcoming questions and visits from those interested in learning more.
The first step on such a quest is to visit www.hopelodge.ca. Information on the practices of Freemasonry is readily available there.
'To be one, ask one' is the oft repeated phrase when it comes to new members, as the organization denounces solicitation. A key to the Masonic journey, they note, is that a man comes to it of his own free will, not under pressure.
That was the path the Lodge's current Worshipful Master, Bill Lee, took. Even though his father and grandfather were members of the organization, the choice to follow in their footsteps was his own, and years later he remains glad to have made it.
"It's a real close-knit group. It's like a family environment," he said.
That could ultimately be the biggest draw for Mr. DeMerchant.
"We have something in common with people from all walks of life, anywhere in the world, that extends our sphere of friendship. We become better people for being Masons."



Walking the Walk
Bro. Terence Satchell - "Banks of the Euphrates"

Every once in a while, I'll meet someone that asks me "So what is a Freemason?" Like most Brothers, I want to tell them how great of an organization is, how it is so important in society, and how much it has enlightened me personally, and usually I do.

However, sometimes I feel a bit apprehensive about giving give these inquisitors the old Masonic sales pitch: "It's the world's largest and oldest fraternity. It is a group of men with good morals that gather to improve themselves through a philosophical education, fellowship with like-minded people, and improve the world through charitable acts."

Now most of you are probably asking "What's wrong with that?" Well…nothing if you are encouraging men to join the fraternity, but there might be something wrong with it if you feel that it is very important to tell the truth. It is easy to use some flowery language and an impressive description to sell the fraternity, but to be truthful about what really goes on within a Masonic lodge can be difficult.

Would you really want to explain to a prospective Mason what really goes on at a typical lodge meeting? Let's imagine how that conversation would play out.

Inquirer: So what do Masons do?
Mason: Well, we have a couple of lodge meetings a month.

Inquirer: What do you do there?
Mason: We read the minutes of the previous meeting and make any necessary corrections to them. Then we pay the bills, read any correspondence, and vote on any new petitioners. Then we proceed to discuss business for about an hour. Like, last week we were discussing how we were going to put on a spaghetti dinner. Our Junior Warden had it all planned out and then one of the older Past Masters told him how he ought to do it. We also discussed how we might go about making the necessary repairs to the building. Then we closed the lodge and went downstairs to eat some generic-brand cookies and drink some coffee before going home.

Inquirer: I thought you had philosophical education.
Mason: We do when we perform the degrees.

Inquirer: How often does that happen?
Mason: Sometimes once a month. Sometimes we will go several months without doing any degrees.

Inquirer: What about the fellowship you were talking about?
Mason: That's what the coffee and cookies are.

Inquirer: What about the charity? Mason: Well, that's why we're doing the spaghetti dinner, so that we can raise money in order to write a check to the Grand Lodge's charity.

Inquirer: That sounds kind of boring.
Mason: Want a petition?

Freemasons view the organization in the proper light, but they don't always run the organization with that same philosophy. Freemasons need to take all of the great things that they have to say about the fraternity and actually accomplish them in lodge.

We need to walk the walk, not just talk the talk.

At your next lodge meeting, take a chance and walk the walk. If someone talks about the greatness of Masonic charity, stand up and make a motion to go visit a sick Brother or provide some service for a Masonic widow. Read a paper on Masonic teachings and discuss it with your lodge. Go out to dinner with your Brothers and have some real fellowship.

That way, the next time someone asks you "What is Freemasonry?" you can answer them with a clear conscience.
Like what you are reading at the Euphrates? Email the author at euphratesblog@gmail.com to join the Banks of the Euphrates mailing list.
Masonic Anniversaries
Brother
Years
James F. Loofs, Jr.
35
John "Corky" Daut
17
Paul B. Cox
15/td>
Happy Birthday To
Brother
Age
Floyd E. Dennison
88
Robert E.P. Scarborough
82
Larry D. Hargrave
64
Robert W. Brush
60
Walter M. Schiel.lll
43



Elias Ashmole, Freemason

Elias Ashmole was a chemist and antiquarian of the late 1600s with connections at Oxford. Some sources have reckoned him to be the first person whose name is recorded as having been made a speculative mason on October 16, 1646 while other sources now propose Robert Moray on 20 May 1641.

Ashmole wrote his autobiography, published in London by Davies in 1774, with excerpts reprinted in 1966; Clarendon Press, Oxford. Ashmole included in diary materials of the time reference to his having been a member of a Masonic lodge. The dates for these meetings are placed at 16 October 1646, and again on 11 March 1682. An introductory article can be found in A Freemasons Guide and Compendium by Bernard E. Jones and there are substantial articles in the Transactions of the Quatuor Coronati Lodge No 2076 UGLE.



Link Between Dan Brown And University Freemason Expert

By John Avison
Dan Brown
DA VINCI Code author Dan Brown has another hit on his hands with The Lost Symbol, a racy Masonic romp set in Washington DC.
The multi-millionaire master of esoteric mystery thrillers is no stranger to secrets. But perhaps his best-kept one is that Huddersfield provides much of his inspiration. Brown's latest best seller surrounds Masonic secrets and hidden histories in Washington DC. The Freemasons have been studied for many years by former Huddersfield Polytechnic IT lecturer Dr Robert Lomas. Robert, an academic and writer, now lectures at Bradford University.
Some may say Dr Robert Lomas is similar to Dr Robert Langdon, Brown's central character in The Da Vinci Code, Angels and Demons and now The Lost Symbol. Dan Brown has publicly acknowledged his debt to Robert. Testifying in a plagiarism case brought against him by Michael Baigent in 2006, Dan Brown said: "An important book for this early research (for the Da Vinci Code) was The Hiram Key by Robert Lomas and Christopher Knight." That book examines the role of the Masons and The Knights Templar in excavating and then hiding a cache of early Christian writings.
Robert Lomas
Robert Lomas has maintained a friendly relationship with Dan Brown, with whom he shares a UK publisher. Speaking on radio recently Robert said: "I supported Dan when he asserted his right to create fiction from published facts. "I must admit I enjoy seeing how Dan takes my facts and spins them into thrillers; in the process taking liberties I don't dare to!
"I write narrative non-fiction about the history and philosophy of Freemasonry and if my books inspire Dan to write about Freemasonry I wish him well." Robert has maintained a friendly rivalry with Brown over titles, though. When Dan announced that his working title for his new novel was The Solomon Key, Robert, who had already proposed a non-fiction book about the Masonic influences on the building of Washington DC called Turning the Solomon Key, quickly rushed his non-fiction version into print in the US. Later, when the first (highly secret) copies of The Lost Symbol arrived at Transworld in London the publishers realised that Robert had once again provided Dan Brown with many basic facts for his new thriller.They quickly brought out a UK edition of Turning the Solomon Key to go on sale alongside the new Dan Brown book.
"Using Masonic rituals and Washington's own diaries, Robert uncovers the symbolic reasoning behind the positioning of the city's major landmarks, and in the process disposes of many anti-Masonic urban myths," a Transworld spokesman said this week. Dan Brown is noted for hiding secret codes in his writing and The Lost Symbol is no exception. On page 314 he puts the opening words of Robert's The Hiram Key into the mouth of a senior Freemason and on page 433 he has Dr Robert Langdon recognizing and describing the image on the cover of Robert's cult book on Masonic philosophy, The Secret Science of Masonic Initiation.
Freemasons have been meeting in Huddersfield since 1793. The first permanent Masonic lodge was established in the town on South Parade. Early last century that Masonic Hall was demolished and the lodge moved to Greenhead. In total, 17 lodges meet in Huddersfield area in various halls scattered from Holmfirth to Lindley and form part of a wider network of 209 Masonic Lodges in West Yorkshire.
The Small Town Texas Masons E-Magazine
Don't miss reading the monthly Small Town Texas Masons E-Magazine at,
http://www.mastermason.com/STTM-Emag/
This Month features The East Trinity Lodge No. 157, A.F.& A. M. and H. W. Graber, A Terry Texas Ranger

An old Italian man lived alone in a New Jersey suburb of NYC. He wanted to plant a tomato garden, but it was very difficult work,




<! -------------------------------------------------------------------------------------------------------------------------------------------------------------- >
The Waller Lodge
Electronic Newsletter Subscriber's
Extra Features
<! -------------------------------------------------------------------------------------------------------------------------------------------------------------- >

Legend of the Quatuor Coronati

From the "Breviarum ad usum fratrum Ordinis Praedicatorium in Hispania ; cum calendario praemisso." Presented by Francisco de Poias, Spanish Ambassador at the Emperor's court, to Isabella of Castille, Queen of Spain and Sicily, on the occasion of the marriage (arranged by him) of the Infante Don Juan to the Archduchess Margaret, daughter of the Emperor Maximilian, in April, 1497. Now in the British Museum. Additional MSS., No. 18,851. The Legend of the Quatuor Coronati
From the "Breviarum ad usum fratrum Ordinis Praedicatorium in Hispania ; cum calendario praemisso." Presented by Francisco de Poias, Spanish Ambassador at the Emperor's court, to Isabella of Castille, Queen of Spain and Sicily, on the occasion of the marriage (arranged by him) of the Infante Don Juan to the Archduchess Margaret, daughter of the Emperor Maximilian, in April, 1497. Now in the British Museum. Additional MSS., No. 18,851.

The Legend of the Quatuor Coronati is very interesting to Freemasons because in the legend, as in the Arundel MS.—a transcript of the more important portions of which follows—the Quatuor were originally four Craftsmen by name Claudius, Castorius, Simphorianus, and Nicostratus, "mirificos in arte quadrataria," which though it is translated the "art of carving," is literally "the stone-squarer's art," or the art of stone-squaring. They are distinctly called "artifices," artificers, although as the legend shows us, to the four artificers are joined four milites; whilst one Simplicius, converted to Christianity by the four during the progress of events narrated by the legend, is added to the stone-squarers, making nine in all. They are declared to be Christians, "occulte," secretly. Diocletian ordered an image of Æsculapius to be made, and after a contest and dialogue with "quinque Philosophi" Simphorianus, who appears to be the leader and spokesman, adds Simplicius to the number—now five—and refuses, on their behalf and with their consent, to make the image. They are brought before Lampadius the Tribune, who after reference to Diocletian orders them to be stripped and beaten with scorpions, "scorpionibus mactari," and then, by Diocletian's order; they were place in "loculi plumbei," leaden coffins, and cast into the Tiber.

A certain Nicodemus is said to have raised the coffins and taken them to his own house; levavit says the legend. Two years afterwards Diocletian ordered the soldiers to pay homage to a Statue of Æsculapius, but four "Cornicularii," or wing-leaders of the city militia, refused. They were ordered to be put to death in front of the image of Æsculapius by strokes of the Plumbata, "ictu plumbatarum." and their bodies cast into the streets to the dogs, where they lay five days.

The Arundel Legend is taken from a fine MS. of the 12th century, in the British Museum. Its proper reference is Ar: MSS., 91, f. 2186. There is another copy of the legend in the British Museum, Harleian MSS., No. 2802, f 99. There is also a short notice of the Quatuor Coronati in Regius MS., 8, c, 7 f 165, of the 14th century. [p. 78-9.]

A.F.A. Woodford. AQC, vol i, p. 59. Arundel MSS. reprinted pp. 60-65.

A variation on the legend:

When in 298 A.D. the Emporer Diocletian was building his baths on the necks of the Quirinal and Virminal hills he included within its vast circuit a temple to Æsculapius, the god of health. He ordered the five sculptors, Claudius, Nicostratus, Sinforianus, Castorinus, and Simplicius to execute the decorative work and make the statue of Æsculapius. Being Christians they refused to fashion the statue of a pagan god, and in consequence they were put to death on the 8th November, 298. Three were beheaded and two were scourged to death. Other artists were found who executed the work for the Emporer. On the return of Diocletian to Rome in 300, finding the works completed, he issued an order for their dedication, and commanded that all the soldiers in Rome should be present, who, as they marched past, were to throw incense over the alter of Æsculapius. As soon as this command was propagated, four brothers, who were master masons, and held the position of Corniculari, or wing-leaders of the city militia, met to decide what they should do under the circumstances. These brothers were named Severus, Severianus, Carporferus, and Victorianus, who, besides being Masons, had embraced the christian faith. They all agreed to abstain from throwing the incense over the alter, it being against their principles to assist in any way at pagan ceremonies of a religious nature. This determination they made known to their centurion, who communicated it to the tribune, Lampadius, who reported the matter to Diocletian. The emporer ordered them either to sacrifice or suffer death. They, steadfast to their faith, suffered death by being scourged with leaden thongs. Their bodies were then enclosed in leaden cases and thrown into the river Tiber. A brother, Nicodemus, recovered their bodies from the river, and they were interred by the side of the five sculptors previously martyred, and other saints, in the catacombs on the Via Labricana, which from the four Master Masons are to this day known as the Catacombs of the Quattro Coronati. [p. 196]

S. Russell Forbes, Rome.

Lodge Twittering…

It may come as no surprise to many of you but I, being a techie person, do use Twitter. Surprise, surprise!!!
Many people ask me why I use twitter. For the longest time I couldn't figure it out. I enjoy it and learn from it but I couldn't figure out how to explain it's value. Well let me explain now. I enjoy technology and I enjoy being one of the first to experience just about everything. With Twitter you have instant access to the pulse of the global news or even the news from the block over. You can get a glimpse of what people find important, by the links they share. But most important to me, I get to see first-hand what early adopters of technology are looking at and trying out. That's where I want to be. I want to know what is coming and how they intend to use it.
OK let's bring this full circle back to masonry. Hmmmm… Ummmmm…. hmmmmm… Well there was that Masonic twitter group I started a few months back. Just look up #mason in your twitter search and you will find it. Oh and of course there is the @masoniccentral twitter account that is tweeting our podcast start times and regular posts from this website.
Can you see my challenge yet? I'm looking for useful ways to use Twitter in a lodge or Grand Lodge environment. Now I do have a few more ideas but I really want to challenge you the readers to send me some ideas. Comment on this post and let me know what your genius idea is for twittering that will benefit lodge in some way.
In the meantime, follow me on Twitter… @dbk If I don't follow you back then please let me know your a mason or a reader/listening fan of mine. I'll return the favor.

Strange and Infamous Masons
By Nelson King, FPS
At www.phoenixmasonry.org
This time, we have something just a little bit different in the way of Masonic Education. I know, some of you loathe those two words. As soon as you hear them, I can see the hair on the backs of your necks stand up, and I can hear you saying, "Oh, no! Not this again! I hope he keeps it short. My goodness, who wants to hear the same old stuff, time after time." Well, good news, Brethren! It's not the same old stuff. It's new old stuff. For I have always believed that Masonic Education does not have to be dull, or boring. Why even some of it can be amusing or even down right funny, and to prove it, to night we're going to talk about Strange or Infamous men who were, or may have been, Masons. We begin with a Frenchman.
  The Chevalier Charles D'Eon of France was born on October 5 1728, and was given the name Charles Genevieve Louise Auguste Andre Timothee D'Eon de Beaumount. He was obviously born of a noble family. He became a Freemason in 1766 in the Lodge of Immortality, No. 376, which met at the Crown and Anchor Tavern, in the Strand, London, England. He served as Junior Warden in 1769 and 1770. He had many talents; he was an expert fencer and soldier, and an able diplomat who successfully negotiated the Treaty of 1763, ending the Seven Years War in which Austria, France, Sweden and Saxony where united against Frederick the Great of Prussia [who was joined by England]. So what, you say? Nothing strange about him so far. Well, let's look a bit further. He unfortunately had an effeminate appearance, and occasionally masqueraded as a woman. His enemies in France accused him of being a woman masquerading as a man. Masons wondered whether a woman had been initiated into the Craft. The controversy about his sex caused considerable gambling, and speculation got out of hand. Finally an insurance company filed a petition to have the matter adjudicated. Witnesses testified that he was a woman. About this time he accepted an offer of Louis XVI to receive a generous pension, on condition that he return to France, and resume the garb of a woman. From this time on, with rare exceptions, he wore women's clothes. When he died on May 21 1810, a competent physician performed an autopsy and clearly proved that D'Eon was a man after all.
Let's now return to England and an English Reverend sir.
The Reverend William Dodd was an English Freemason, who was born in 1729, and died in 1777. He was the first Grand Chaplain of the Grand Lodge of England, in the year 1775. He delivered the oration at the dedication of Freemasons' Hall in London in 1776. He was also the author of many books and literary papers including "Beauties of Shakespeare." Weakness of character in money matters caused him to be tried for the crime of forgery. He had the effrontery to sign the name of the Earl of Chesterfield, in the matter of 4200 pounds sterling. He was convicted of forgery and executed. The affair created great public commotion and attempts were made both by the City of London, and by 30,000 people who signed petitions to the King to commute the sentence. But [to show how severe English Criminal law was at the time] the sentence was carried out. It was one of the last public hanging in England. Not a good ending for a man of God and a Mason.
Now from an Englishman to a Scottish American.
Matthew McBlain Thompson was born in Scotland, and was a member of two Scottish Lodges and a Past Master of one of them. He also affiliated with King Solomon Lodge, No. 22, in Montpelier, Idaho when he settled there in 1881. He later demitted from this lodge. He returned to Scotland, but in 1898 he came back to the United States, where he created the "American Masonic Federation." He promoted the sale of all sorts of "Masonic" degrees by mail, and through paid solicitors or salesmen; they were sent out to organize lodges and grant degrees throughout the United States. [By the way, reduced rates were given for large groups and many joined his special Craft.] In 1915 one of his salesmen was arrested in St. Louis, Missouri, and the postal inspector there decided that it was time to break up the gang. He assigned inspector M. G. Price to the case; he spent two years gathering evidence in the United States and also far off in foreign lands. Judge Wade of the United States District Court for Iowa, a non-Mason, presided, and none of the jurors was a Mason. Matthew McBlain Thompson and two others were found guilty of using the U.S. Mails to defraud the public, and were sentenced to serve penitentiary terms of two years and to pay a fine of five thousand dollars each. In those days this was a lot of money.
Now, let us look at another American.
In 1847 An American visiting England introduced himself as a Major General George Cooke, LL.D., Chancellor of the University of Ripley. He joined Prince of Wales Lodge, No. 259. He became a devoted supporter of the Masonic Charities, and actually became vice-president of the Girls' School, and a life Governor of the Boys' School and a member of the Benevolent Institution. The Grand Master conferred on him the rank of Past Grand Warden, and appointed Cooke his personal representative to the Grand Lodge of New York. A fund was started to place his bust in Freemasons' Hall.
Yes, he certainly seems to be the type of man who would become the ultimate Mason, generous, devoted, benevolent, humane and philanthropic, an indisputable humanitarian. Undeniably the type of man the Craft needs.
But after he had returned to the United States it was discovered that Cooke was a medical quack. He was immediately stripped of all his Masonic honours, and all the money that he had contributed to Masonic Charities was returned to him.
Now let me tell you about a mad Englishman.
Joshua Norton was born in England on February 4 1819. He engaged in a number of business enterprises in Africa, and emigrated to San Francisco in 1849. He immediately entered the real estate business and accumulated considerable wealth. When he tried to corner the rice market, he lost everything. In order to cheer him up, his friends started to call him "Emperor." On September 15 1859 he proclaimed himself Emperor of the United States. He donned a blue uniform with brass buttons, epaulets, and a military cap. Instead of sending him off to have his head examined, everyone humoured him because of his pleasant and cheerful disposition. He rode the streetcars free, attended theatres without charge, and was supplied with the necessities of life by those around him. When he ran short of cash, he simply drew drafts on his Imperial Treasury. He issued Royal Proclamations that were designed to better the human race. On Sunday he always attended a church. He played no favourites, but visited them all. Merchants and financiers consulted him on business matters and apparently he gave them sound advice on these matters.
So what does this have to do with Masonry? Well he was a member of Occidental Lodge of San Francisco, and for a time he lived in the Masonic Temple; some of his proclamations emanated from it. When he passed away on January 8 1880, he was given a Masonic
Funeral. Fifty-four years later his grave was moved and a monument was erected over his new grave.
Now to a Scottish Canadian. This is one of my very favourite short but true stories. The story of man who loved his Lodge, and who [I think] also loved his pocketbook.
Miles McGuigan was a member of the 81st Regiment of Loyal Lincoln Volunteers and a member of Merrickville Lodge, No. 55, in St. Lawrence District in Ontario. When he died, it was his last wish that his body be dissected, and then placed in the Merrickville Lodge for future work in the Third Degree. His wishes were carried out, and his bones remained in the Merrickville Lodge until the Lodge Room and building were gutted by fire in 1959.
So Brethren, now let's hope that you have been amused and entertained with these short episodes in the lives of some of our Masonic brethren. Not your ordinary run-of-the-mill Masons, that's for sure. Not all ideal role models! But interesting! Believe it or not, this is Masonic Education.
A Little Military Humor From Iraq
Somehow we've lost the concept of camouflage.

Jurat's close call 'nothing to do with being a Freemason'

By Joel de Woolfson
The Guernsey Press
Jurat-elect David Hodgetts in the Masonic Hall at St Martin's.
"GUERNSEY'S newest jurat, who narrowly avoided being blackballed, has dismissed suggestions it had anything to do with Freemasonry.
Provincial grand master David Hodgetts got through Wednesday's uncontested election by just one vote, thought to be an unprecedentedly close result. Needing votes from more than half of the 101 members of the States of Election who were present, he received 51.
Mr Hodgetts said being involved in the centuries-old fraternal order, which has historically generated controversy for its secrecy and influence, would not in any way impact on his ability to fulfil jurat duties.
'Do you know that [his Freemason position] is the one thing that has not been mentioned by anyone,' he said. 'I have never made a secret of it and I have not been afraid about it. I think that's the one thing I have got across to people – that it would not matter if you were in a golf club, the Freemasons or whatever. 'But seeing as the Freemasons are primarily about charity, it would not in any way impact one's ability to be a jurat.'
Mr Hodgetts said he was extremely proud to have been elected, despite the poor show of support.
'I had thought about whether one should continue with the role if the support was equivocal, but I'm not happy to get into a great discussion about the vote,' he said. 'I have had more than one person say that they will not vote if it is an uncontested election, which I think is a bit unfair on the poor person put forward. 'It's not my fault that I was the only person put forward. I would have welcomed competition in the election.'



Here are some of the "funnies" our grandparents enjoyed.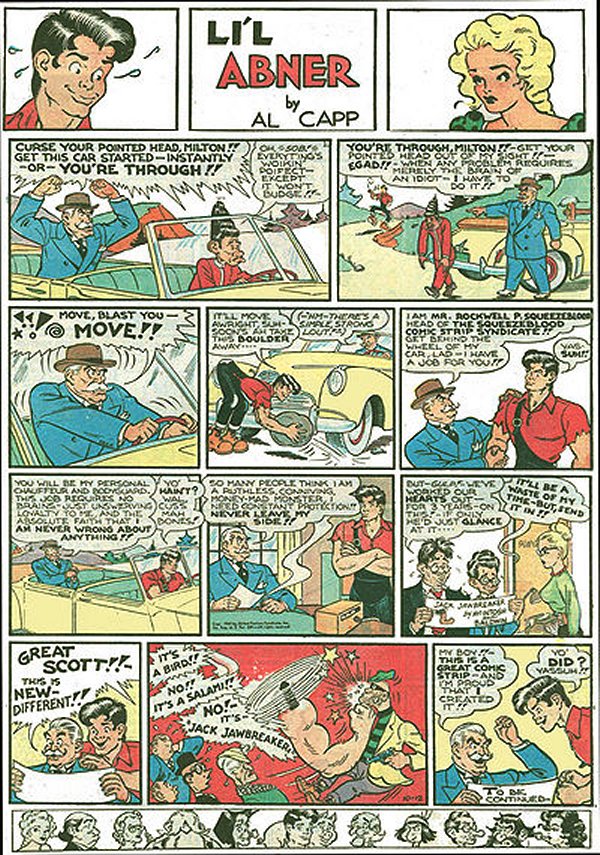 The Hallowed Hall
From the Old Tiler's Talk - by Carl H. Claudy, The Temple Publishers



0ld Tiler, let's start a campaign to buy new jewels and furniture."
"I have heard that before," answered the Old Tiler to the New Brother. "What's the matter with our jewels and our furniture?"
"So old-fashioned!" returned the New Brother, disgustedly. "I visited Corinth Lodge last night, in their beautiful new temple. All new paint, new mahogany furniture, new leather, bright and shining new jewels and all. It rather made me ashamed of our outfit."
"But Corinth is a new lodge," protested the Old Tiler.
"And this is an old one," retorted the New Brother. "Why should we let the new lodge beat us?'' "We don't. We have them beaten seven ways," returned the Old Tiler, puzzled. "Our old jewels are beautiful in themselves, and are hallowed with age and memories.
" "Don't you believe in lodges making progress and getting new things? Can't we outgrow our temple?" asked the New Brother.
"We can. I doubt if we have. But a new temple is one thing, and new fittings quite another. The only beauty in modern fittings is their newness. There is no musk of age about them; no feeling of these having watched Masonic sights which have been worth seeing. We may have a new temple someday but when we give up our hundred-year-old Master's chair and the crude jewels our officers have worn for more than a hundred and twenty years I want to see it from the Great Beyond."
"Well - I never thought of it that way.
"You are not the only one," retorted the Old Tiler. "Let me tell you a little story. In 1789, 1 think it was, a lodge in Trenton, N. J. - Trenton No. 5 - built a temple. It is two stories high. Below is one big room, probably a refreshment room. Above is a lodge room. Atop that, an attic. Built of stone it was, and built to last.
"Trenton Lodge grew much too big for the little lodge room. In 1867 the old building became a school. Later it was used for commercial purposes. The brethren of Trenton Lodge, in those days, were too close to their old home to know what they were doing to it. They let it go.
"Years passed, and sentiment grew. Trenton began to make parks and change its streets. The old Masonic building was to be torn down to make room for a street. By now sentiment was all to the fore. So the Grand Lodge picked up the old building, lock, stock and barrel, and moved it to land it owned, and laid another cornerstone with impressive ceremonies in 1915. Now the old building is a house of Masonic and patriotic relics, carefully and lovingly restored. Much of the old furniture was recovered. The East, a niche in the wall, had been boarded up to make a square room. That sacrilege was removed. The ceiling had been papered; when it was depapered, they found a sculptured sun, with radiating rays, directly above the Altar and seven stars, and moon. They have been lovingly restored.
"Lafayette and Washington trod the boards in that floor. The old building was made when memories of Washington crossing the Delaware were fresh. The old jewels of the lodge are carefully preserved. If you were a member of Trenton Lodge No. 5, would you want to see all this thrown away for a new outfit?"
"Well, er - no. But does Trenton Lodge meet there?"
"No. They meet in a new temple immediately adjacent to the present site of the old building. Trenton Lodge has a vast pride in this ancient possession; it is a Mecca for the visiting Mason. Perhaps our old lodge will become such someday.
"I am in old man, and I love old things. I try to be progressive; I am accustomed to electric lights and steam-heat. But I could never be reconciled to diamond-set jewels for Master and Wardens. The Bible on the Altar our first Master gave us four generations ago is hallowed to me. I believe in progress, in comfortable meeting places and settings worthy of Masonry. But let us not discard the old merely because it is old. Let us cherish the hallowed old; when great history, patriotism, sacrifices, accomplishments arc woven into the old, then should we cherish them.
"Such a lodge is this lodge. To wear the jewel a hundred Masters have worn is an infinitely prouder joy than to wear for the first time the newest and most elaborate jewel. To take an obligation on a Bible on which thousands have been obligated is holier, though not more binding, than to do so on a new Book.
"Let us have a new temple when we must; let us even have new carpets and new lights. But let us keep our old and time-worn jewels; let us stick to our old Bible; let us keep our memories and those objects around which memories cling, for of such stuff are the dreams of men. When a man thus dreams, his Freemasonry touches the heart because it comes from the heart."
"You ought to have been - why, Old Tiler, you are a poet!" cried the New Brother.
"Humph!" snorted the Old Tiler. But lie fingered his old sword, not unpleased.
Copyright © 2009 Waller Masonic Lodge #808 AF & AM.